Check one or more of the categories listed below to see them displayed on the map:
If you have any suggestions to new places to include in our map please click here (it only takes a couple of minutes).
Click on the icons displayed on the map for details. You can zoom in or out by using the + / - buttons at the top left corner or with the scroll feature on your mouse.
---
Sport in Salamanca
Spain and Salamanca is much more than the beach tourism and people coming to enjoy the relaxed atmosphere. In fact many people travel all the way to Spain to combine vacation and practising their favourite sport.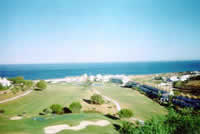 Among the most popular sport activity practised in Spain is golf. In Spain you can find some of the best golf courses in Europe and the perfect weather in Spain makes it possible to play nearly all year around.
Apart from golf you can also find activities for people interested in the nature or adventure sports.
The many mountains surrounding Salamanca makes it a perfect place for rock climbing, trekking or mountain biking.
For people who are looking for more traditional sport activities such as soccer, tennis and squash it is also easy to find.
Below you can find some examples where to practise different sport activities.
Adventure Sport
-Rock Climbing, Trekking, Mountain Biking;
Club Actividades de Montaa de Salamanca
Honduras, 28.
Grupo Universitario de Montaa, Trekking, Senda y Aventura
Avda Reyes de Espaa, 26-32 (aprt. 113).

Asociacin de Escalada Tablom
Soledad, 7-9 (local dcha).

-Air Sport
Aero-Salamanca Club
Callejas Corrillo, s/n.

Golf
Salamanca Golf Club
Monte Zarapicos, s/n.
Phone 923 329 100
Villa Mayor Golf
Urb. Vega de Salamanca.
Phone 923 160 068

Water Sport
-Public Swimming Pool
Piscinas de la Sindical
Ctra. de Fuentesauco, s/n.
Phone 923 249129
Piscinas de Garrido
Av. de Salamanca s/n.
Phone 923 248 856
Piscina de la Alamedilla
Parque de la Alamedilla s/n.
Phone 923 22 10 01
Other Sport

-Public Sport Installations
Facilities - Tennis, Paddle,Indoor football, Basket, Volley ball etc.
Polideportivo Territorial
Avda. de la Merced s/n.
Phone 923 23 22 68
Parque Deportivo Aldehuela
Parque de la Aldehuela s/n.
Phone 923 18 07 92
Pabelln de la Alamedilla
Parque de la Alamedilla s/n.
Phone 923 22 10 01
Polideportivo Universitario "Miguel de Unamuno"
Avda. del Campo Charro s/n.
Phone 923 29 45 67