Check one or more of the categories listed below to see them displayed on the map:
If you have any suggestions to new places to include in our map please click here (it only takes a couple of minutes).
Click on the icons displayed on the map for details. You can zoom in or out by using the + / - buttons at the top left corner or with the scroll feature on your mouse.
---
Sport in Granada
Spain and Granada is much more than the beach tourism and people coming to enjoy the relaxed atmosphere. In fact many people travel all the way to southern Spain to combine vacation and practising their favourite sport.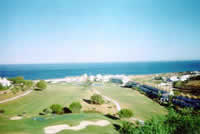 Among the most popular sport activity practised in Andalusia is golf. In this region you can find some of the best golf courses in Europe and the perfect weather in the south makes it possible to play nearly all year around.
Apart from golf you can also find activities for people interested in the nature or adventure sports.
The many mountains surrounding Granada makes it a perfect place for rock climbing, trekking or mountain biking
For people who are looking for more traditional sport activities such as soccer, tennis and squash it is also easy to find.
Below you can find some examples where to practise different sport activities.
Adventure Sport
-Rock Climbing, Trekking, Mountain Biking;
Ocio Aventura Granada, S.L.
C./ Real de Motril, 25-1. 18100 Armilla - Granada.
Phone: 958 571 874
http://www.ocioaventura.com
Slo Aventura
Camino de Ronda, 1. Urb. Jardn de la Reina. 18006 Granada.
Phone: 958 125 301
http://www.soloaventuragranada.com
El Valle de Lecrn
Barrio Bajo, 21. 18650 Drcal - Granada.
Phone: 958 781 571
http://www.elvalledelecrin.com
Ocio, Aventura Granada
Col. San Sebastin, 2. 18006 Granada.
Phone: 958 816 185
-Air Sport
Horizonte vertical (paragliding)
Nivel, 6. 18412 Bubin - Granada.
Phone 958 763 408
http://www.granadainfo.com/hv/
Golf
Granada Club de Golf
Avenida de los cosarios s/n.18002 Las Gabias - Granada-
Phone 958 584 436
Los Moriscos Golf
Urb Playa Granada s/n. 18600 Motril - Granada.
Phone 958 82 55 27

Water Sport
-Water-Motor Sport
/ Diving
Closet area to practice water sports is Costa de Sol in Malaga. For more information see
Malaga sport guide
.
-Public Swimming Pool
Piscina Miami
Camino de Purchil, s/n.
Phone 958 250 03
Piscina Paraiso
Carretera de la Sierra, s/n.
Phone 958 229 424
Arabial
Caaveral s/n.
Phone 958 204 209
Other Sport

-Public Sport Installations
Facilities - Tennis, Paddle,Indoor football, Basket, Volley ball etc.
Patronato Municipal de Deportes
Antonio Dalmases s/n.
Phone 958 131 117
Palacio Municipal de Deportes
Carretera de la Zubia s/n.
Phone 958 130 829
Bola de Oro
Santo Sepulcro, s/n.
Phone 958 132 972
-Ski
Sierra Nevada Granada
http://www.cetursa.es/